ALUMINUM CANS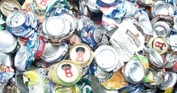 | | |
| --- | --- |
| Quantity | price / lb. |
| under 25 lbs. | 24¢ |
| over 25 lbs. | 27¢ |
| over 100 lbs. | 30¢ |
| over 200 lbs. | 30¢ |
Requirements: All cans must be clean of scrap garbage, plastic, glass, cigarettes, paper and tin cans. Please empty all liquid. We will deduct for moisture. We no longer can accept pet food cans and alum. foil and pie plates/trays mixed in with the cans. These must be separated - and we will accept for no pay.
ALUMINUM SCRAP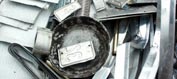 Quantity
price / lb.

under 25 lbs.

22¢

over 25 lbs.

25¢

over 100 lbs.

28-30¢

Irony/dirty scrap aluminum

6-8¢

Extrusion, solids / clips, rims / wheels

27-45¢

Irony extrusion

22-27¢
Requirements: Scrap aluminum includes siding, door and window frames, auto and machine parts, lawn furniture, pots and pans. Remove all contaminants such as nails, screws, rivets, bolts, wood, plastic, caulk and rubber to get full price. We no longer accept transmissions or heavy irony aluminum engines effective Nov. 1, 2006
NEWSPAPERS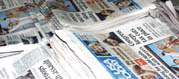 | | |
| --- | --- |
| Quantity | price / lb. |
| under 200 lbs. | 2.5¢ |
| over 200 lbs. | 2.5¢ |
| over 500 lbs. | 3-3.25¢ |
Requirements: Please do NOT include junk mail, magazines, boxes, phone books, etc. You may bring in your paper bagged, or bundled, however we will cut strings and remove plastic or paper bags at the scale.
HI GRADE PAPER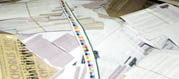 | | |
| --- | --- |
| Quantity | price / lb. |
| white ledger / computer | 6-7 ¢ per lb. |
| color/coated | 3 ¢ per lb. |
| over 500 lbs. | 3 ¢ per lb. |
Requirements: Please remove junk mail, ream wrappers, self-adhesive stickers, cardboard,plastic, glued bindings, etc.
NON-FERROUS METALS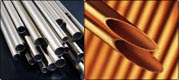 Quantity
price / lb.

copper #1

$1.60-1.80

copper #2

$1.50-1.60

insulated copper wire:

hi grade

$1.10-1.20

med grade

$.70-.80

low grade

$.30-.40

brass (red, yellow)

$1.05-1.30

radiators (clean)

$.65-1.10

radiators (w/steel)

$.50-.75

stainless steel
(clean)

17-23¢

lead

25-35¢

irony non-ferrous

10-40¢

car batteries

$5.00 each
Requirements: Price will vary according to the "grade" or type of each particular. Remove all contaminants to get best price. Bonus prices always given for large quantities. Please ask for a personal price quote.
FERROUS METALS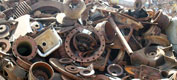 Quantity
price / lb.

less than 500 lbs

only accepted

.02 over 300 lbs ¢

over 500 lbs

no pay under 300 lbs ¢

over 1000 lbs

.02 ($40/ton) ¢
Requirements: We reserve the right to reject material. no cars, very long, bulky or heavy items, no enclosed containers such as fuel cylinders or gas tanks, compressors, spray paint cans, oil drums, anything with oil or other fluids. No glass, excessive plastic, foam or wood. No refrigerators, freezers, microwaves or any other hazardous material.
PRINT OUR COUPON BEFORE YOU COME IN!: Print your recycling coupon and get 3 extra cents per lb.
WE ACCEPT WITHOUT PAY: Glass jars and bottles, flattened cardboard, junk mail, magazines, phone books, plastic bottles, jars and tubs, steel and iron (<500lbs) and tin cans, appliances.
WE DO NOT ACCEPT: Plastic food containers/cups/utensils, trays, styrofoam, buckets, motor oil, tires, yard waste, wood, trash/garbage, window glass, computers, monitors, printers, refrigerators, freezers or microwaves.